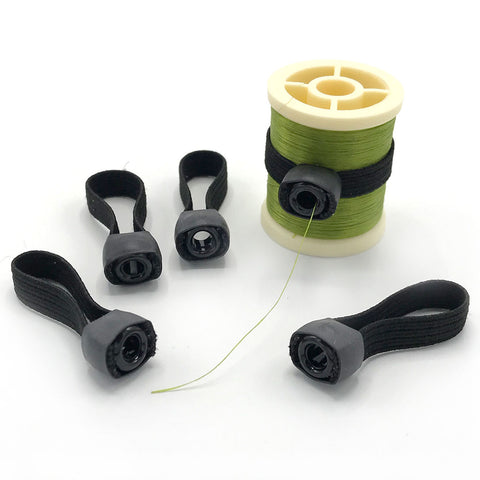 Fly Tying Spool Hands
SPT1
Spool Hands have revolutionized the way fly tiers store and access thread, wire, and tinsel. Made in the USA, Spool Hands make for easy and smooth dispensing of materials on standard 1" fly tying spools. They also keep stubborn materials from unwinding when not in use and are a perfect solution for tidying up your bench.
For use with 1" fly tying spools
5 per pack
How To Use: Stretch elastic around spool, pull out bead and insert material through bead. Grip spool between thumb and finger and pull out desired amount of material.
---